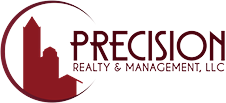 ROI Calculator
Instructions
Discover the true potential of your property and optimize your returns with our ROI Calculator. Take control of your financial future and embark on a successful investment journey. Let's start crunching the numbers and unlocking the possibilities together. For additional instructions, click on the toggle below.
Hide
1. Enter your information into each required field. Hover the info bubbles for more information.
2. Populating all editable fields with values will increase the accuracy of the results.
3. You may go back at any time to modify the contents of the fields.
4. Click "Calculate" to populate your results immediately.
Results
EFFECTIVE RENT: $
LOAN + OPERATING COSTS: $
NET OPERATING INCOME: $
TOTAL CAPITAL OUTLAY: $
| Year | Capital ROI | Equity | ROI | TOTAL |
| --- | --- | --- | --- | --- |
| 1 | % | % | % | % |
| 15 | % | % | % | % |
DEBT RETIREMENT ANALYSIS
Debt: $
| Year | Equity | Total | ROI |
| --- | --- | --- | --- |
| 1 | | | |
| 2 | | | |
| 3 | | | |
| 4 | | | |
| 5 | | | |
| 6 | | | |
| 7 | | | |
| 8 | | | |
| 9 | | | |
| 10 | | | |
| 11 | | | |
| 12 | | | |
| 13 | | | |
| 14 | | | |
| 15 | | | |
| 16 | | | |
| 17 | | | |
| 18 | | | |
| 19 | | | |
| 20 | | | |
| 21 | | | |
| 22 | | | |
| 23 | | | |
| 24 | | | |
| 25 | | | |
| 26 | | | |
| 27 | | | |
| 28 | | | |
| 29 | | | |
| 30 | | | |
APPRECIATION ANALYSIS
Purchase Price: $
Appreciation Rate: %
| Year | Increase | Value | ROI |
| --- | --- | --- | --- |
| 1 | | | |
| 2 | | | |
| 3 | | | |
| 4 | | | |
| 5 | | | |
| 6 | | | |
| 7 | | | |
| 8 | | | |
| 9 | | | |
| 10 | | | |
| 11 | | | |
| 12 | | | |
| 13 | | | |
| 14 | | | |
| 15 | | | |
| 16 | | | |
| 17 | | | |
| 18 | | | |
| 19 | | | |
| 20 | | | |
| 21 | | | |
| 22 | | | |
| 23 | | | |
| 24 | | | |
| 25 | | | |
| 26 | | | |
| 27 | | | |
| 28 | | | |
| 29 | | | |
| 30 | | | |