Houston Property Management
Getting Started:
INQUIRE ABOUT OUR SERVICES
Our free rental analysis can be forwarded to the owner showing pertinent management & leasing information on the subject property or properties. We provide recommendations regarding repairs, appearance, marketing, and rental amounts. In order to begin management of the property, we set up a tour to allow our Houston property managers to view the property and possibly meet the owner, or have a tour arranged differently if the owner is not local. Upon the signing of a Houston property management agreement, a $500 owner's reserve is required. (May vary depending on the subject properties and their requirements.) If the owner lives out of town, all paper work can be handled through fax, email, or mail.
Attracting Qualified Tenants:
The most effective advertisements utilized in the Real Estate market today are the Multiple Listing Service and the Internet. We list all homes, whether for lease or for sale, on the Houston Association of Realtors MLS system giving all area Realtors information on your home(s). The homes are then automatically placed on the HAR.com website (where the public can view homes listed on MLS). An attention-getting and eye-catching yard sign is utilized. Our Real Estate signs are comprised of vivid red, white, and blue lettering that can be seen one block away. To attract prospective tenants, we use text messaging technology displayed on the sign instructing passersby how to receive your home's information on their cell phone.
Leasing Services:
Precision Realty & Management performs a five-point background check on each applicant which includes a Credit Check, Employment & Income Verifications, Rental References, Nationwide Evictions and Nationwide Criminal History reports on all occupants 18 years old or older.
Maintenance and Repair Requests: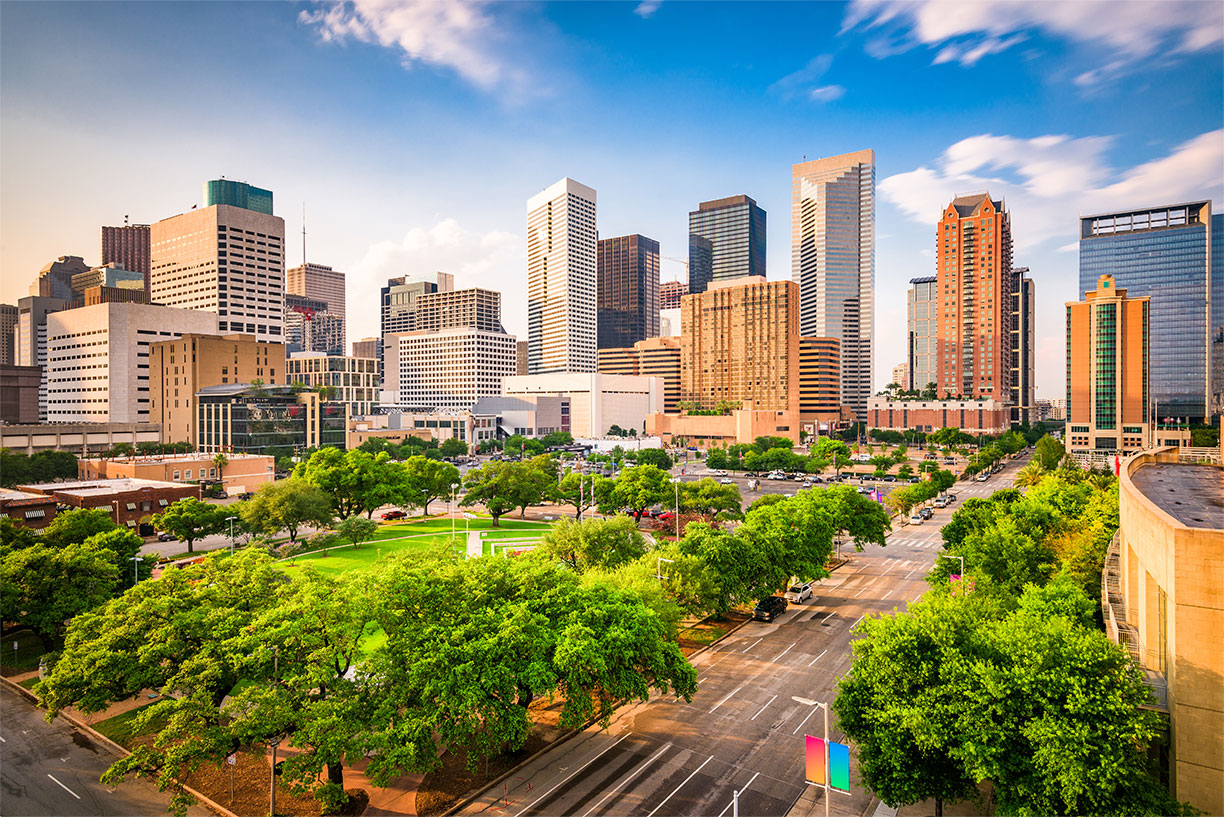 Tenants are required to pay a "repair deductible" (when not exempt by statute) at a cost of $50 to $100 depending on the size and rental amount of the home. Most single-family investment homes require a $100 repair deductible. The deductible is paid by the tenant for each and every repair after the initial two weeks of their lease. This assists the owner in keeping the maintenance & repair costs at a minimum. Only licensed contractors are called to make repairs on major air conditioning, heating, electrical and plumbing repairs. Property owners are notified of any repair that exceeds $500, except in cases of emergency, when we must stop any damage quickly.
Negotiating Renewal Leases:
Renewal leases are negotiated with the owner's best interest in mind. Renewal rates are set based on market conditions, quality of the tenant, type and marketability of the property, and time of year. Our best tenants are offered renewal rates at just below the market rate proving to the tenants that we would like to keep them "on board" and also proving that it would be in their best interest to renew. Handling lease negotiations in this manner has allowed us to maintain a higher than normal market occupancy rate!
Collecting Rents & Security Deposits:
All rents are paid by the tenant to Precision Realty & Management by the 3rd of every month. Any expenses are deducted and the remaining proceeds are sent to the owner via ACH by the 15th of the current month! The owner keeps a $500 reserve fund for expenses in the trust account (May vary depending on property/properties & requirements). Tenants are required to pay a security deposit equal to one month's rent in most cases. These deposits are kept in the trust account so that any tenant deposit refund can be sent in a timely manner at the end of their lease. By Texas law, a security deposit itemization and any applicable security deposit refund must be made within 30 days after the move-out date. Tenants who have not paid their rent by the 3rd of the month are sent a notice to vacate. Although evictions are rare, Precision Realty & Management will arrange for the tenant to be removed when necessary using the eviction courts system usually within 45 days.
Monthly Management Reports:
Computer generated reports are emailed on or before the 15th of the current month! These monthly reports show all transactions associated with your property for the current reporting period. Rental proceeds are deposited into your bank account by ACH (electronic transfer). End of the year reports are sent to all owners for tax purposes. Consult with your tax accountant to obtain information on tax advantages of owning investment property.
Additional Services Available:
Total Renovations
Expatriate Home Management
Vacation Home Management
Acquisition & Sale of Investment Properties
Resale Homes & New Home Sales
Insured Repairs/Claims
Evictions
Property Tax Protests (by an outside service)